F3 – Dan Ticktum: "Being the first three-time winner would be cool"
2023 FIA Formula 3 World Cup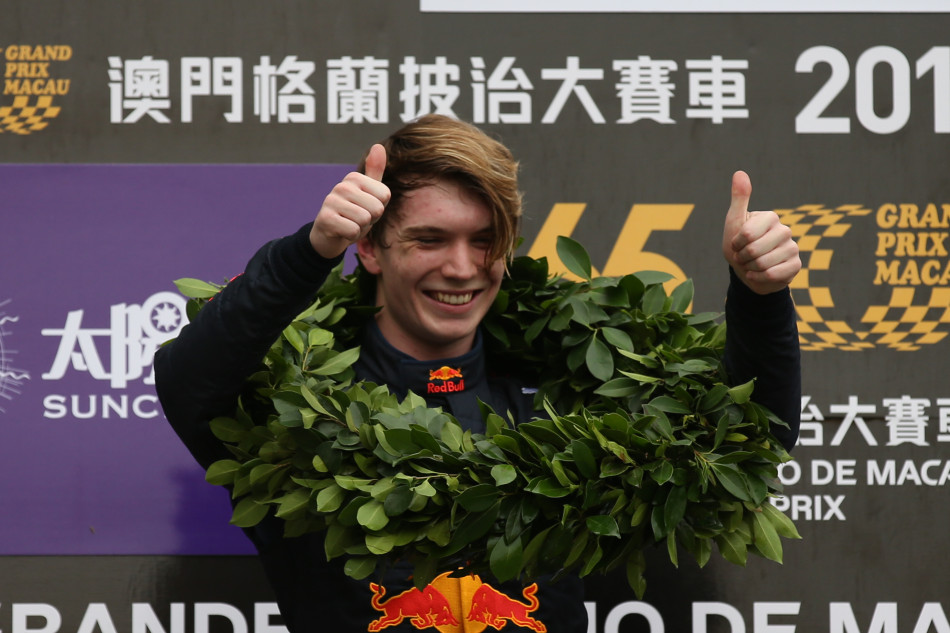 No driver has won the Macau Grand Prix's Formula 3 race more than twice. Dan Ticktum can change that statistic if he claims victory in Sunday's FIA Formula 3 World Cup. This is what the 24-year-old British driver has had to say.
What's the appeal of Macau and what has brought you back?
"It's my favourite track, it's very unique, a street circuit that has a good flow. Lots of street circuits are quite awkward but to go back to a top, top street circuit I'm really looking forward to that and with a great car. Obviously, I'd like to win it three times but I think that will be a tall order with the limited time we've had in the car. I haven't driven the FIA F3 car since Macau in 2019 but I'd like to do a good job for the team."
No driver has won the F3 race in Macau three times – what would achieving this feat mean to you?
"It's one of the most prestigious races outside Formula One, a lot of history and to be able to do that… to win it three times would be cool to say you're the only person who's done it three times. It would only be positive for my career."
To what extent do you agree with the suggestion there is an expectation on your shoulders to deliver a third win?
"I don't feel any expectation at all because the people that know know I've not driven the car for a while. Macau is definitely an anomaly and I hope I will be fast enough, but I don't feel there is an expectation. Yes, I've won it before and people will expect me to be fast, but if I don't win I don't think they're going to be 'oh, he's not a good driver anymore'. I need a bit more time in the car, I could potentially feel more confident."
How difficult is Macau to master?
"It's the most difficult track in the world which is also why it's my favourite. It's one of the most rewarding when you do get it right and, like I said, it's got a good flow. If you don't get the first bit right it can make the next few corners difficult. Some street circuits are a lot more forgiving than Macau but if you make a mistake at Macau that's it really."
Of your Macau achievements so far what was the most satisfying?
"The whole 2018 weekend. I had some difficult circumstances, falling to second in FIA European Formula 3 Championship that year. Some people said I was lucky in 2017 but I just went there [in 2018] with a really determined face because I just wanted to prove everything I had. I was quickest at everything and won everything so that was probably the best weekend of my racing career."
The FIA Formula 3 World Cup co-headlines the 70th Macau Grand Prix weekend with the FIA GT World Cup. It takes place from November 16-19 with live coverage on the FIA's YouTube channel.