FIA Disability and Accessibility Commission supports disabled drivers through new safety equipment grant
The FIA Disability and Accessibility Commission is offering support to disabled drivers through the no-cost supply of a range of safety equipment.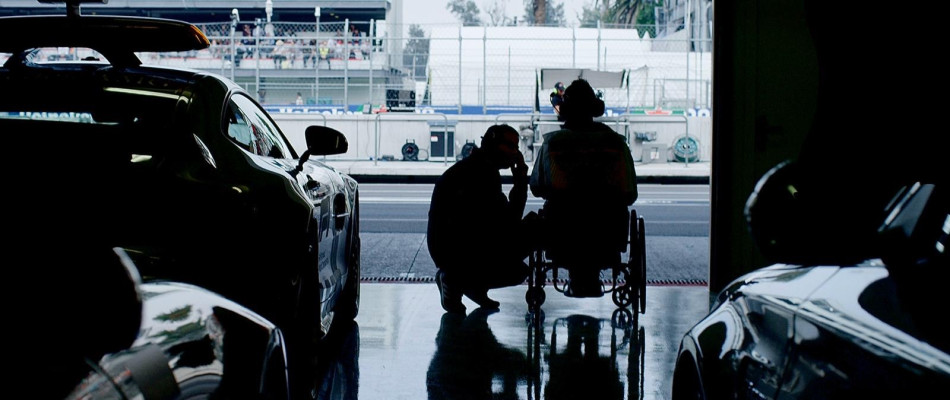 Available to disabled drivers who participate in at least five races per year sanctioned by their National Sporting Authority (ASN), the grant will make motor sport more accessible without compromising safety, by offering the highest standard of clothing, fire extinguisher and safety fuel cell.
The grant is one of many new initiatives approved by the FIA Innovation Fund (FIF), a strategic fund launched in December 2017 to allocate the proceeds from the sale of the FIA's one per cent share in Delta Topco (the previous F1 Commercial Rights Holder) to Liberty Media. The fund aims to support new and worthwhile ideas from all FIA stakeholders that could generate lasting benefits for the FIA community and the safety equipment grant was initiated by the FIA Disability and Accessibility Commission within the FIF framework.
The equipment will extend the length of time for which disabled drivers and co-drivers are protected against fire and heat, providing additional crucial seconds to extricate themselves from their car in an emergency. The protective clothing standard is already mandatory in F1, FE and in WRC for P1 competitors.
Top manufacturers sharing the FIA's objective for making motor sport more accessible have agreed to considerably reduce the cost of their products to the FIA to support this project, as follows:
PROTECTIVE CLOTHING
- which meets FIA Standard 8856-2018 (overalls, gloves, underwear and balaclava) – supplied by HRX S.r.l
FIRE EXTINGUISHER SYSTEMS
- which meet FIA Standard 8865-2015 – supplied by Lifeline Fire & Safety Systems Ltd
SAFETY FUEL BLADDERS
- FT3-1999 / Ready to race safety fuel tank including foam baffling, fuel pumps, valves, container / for circuit racing or rallies – supplied by ATL Aero Tec Laboratories Ltd.
Disabled drivers meeting the stated requirements may apply for the grant with immediate effect at FIA.com under the section dedicated to the FIA Disability and Accessibility Commission.
A new FIA film  'The Dream of Andres' demonstrates the FIA Disability and Accessibility Commission's commitment to breaking down barriers that obstruct the full participation of those involved in motor sport and road users in society and mobility systems. 
*The equipment is provided free of charge, with the customer liable only for customs clearance costs.