Currently in Puerto Rico
Offering sessions in a comfy, cozy studio just 1/2 block from the beach, in Ocean Park
Sessions available by appointment
"Physical pain often disappears when you release emotional & spiritual pain.
It can evaporate with the powerful breath and energy work"
peter@100layers.org
4 1 4.6 9 9.7 3 3 3
My healing sessions are a fascinating blend of Transformational /Shamanic Energy Healing combined with a powerful White Tantric Massage. Intensive Breathwork and vibrational sound healing complete the package"
Peter Ross Voigt is a professional Certified Massage Therapist (Licensed & Insured) – Member ABMP – with over 25 years of experience at some very exclusive resorts and spas around the country. He built and managed the spa program at one of Milwaukee's finest health & fitness clubs. His healing practice includes therapeutic massage, White Tantric massage, energy healing, teaching Workshops, individual trainings and Vision Quests, among other things.
Over the years he has lived, studied and practiced in some very interesting and exotic locales: Mt Hood, Oregon; Mt Shasta, California; Canada; Mexico; Aspen; Hawaii; Uganda, East Africa; Jamaica and most recently, Puerto Rico. "Each place I learned many new and special things from the people I studied with and worked on. I then applied that to my work, eventually developing a vast repertoire of healing styles and techniques.
"Massage is definitely my calling".
He consistently receives rave reviews from clients who travel the world getting massages in many different and diverse locales, such as New York, Paris, Bali & Japan. Many people consider his work to be the best they've experienced anywhere. To see what others say about his work, click here.
Energy Healing
I have also been working with energy for over 23 yrs, primarily clearing and balancing the meridians & aura through acu-pressure and polarity. This has been very effective and helpful to my clients.
2005 in Hawaii, I had the most significant experience of my life. A vision, or awakening, you might call it, increased my abilities to work with healing energy. Since then my focus has shifted to that area and my clients are receiving much more powerful healing experiences.
Every session is unique, based on your specific needs. We begin with a very physical massage, to release the stress and tension that you carry in your body. This helps to clear the blockages in your energy body (meridians, nadis, aura & chakras). Once cleared, you are an empty vessel. This is where the true healing begins. This is the point where you receive whatever you most need in order to be healed, balanced and a complete human being.
When we awaken and charge your Chakras, you feel the healing and the transformation on all levels of your being: physical, emotional, mental and spiritual. This helps you to release what you no longer need and embrace that which you do. As new energetic pathways are formed in your body and mind, you begin to heal and grow in new ways. Your vibrational frequency is increased to such a high level that you can literally feel yourself vibrating!
I simply act as a conduit to the healing energy of spirit. You and your own spirit do the rest, working together to give you what you truly need, on a very deep, spiritual level.
Some people experience a huge physical release, where they let go of physical pain & suffering. Others release and heal deep emotional issues that have plagued them for a lifetime. Virtually everyone has an experience of being connected to the energy of life, combined with a deep sense of peace and well being.
At the very least, it is likely to be one of the best massages you will ever experience. And maybe, if the time is right for you, it may be the key that you've been looking for, to take you to the next level of your healing, growth or awakening.
Beach Therapy (NEW) Most people already know this intuitively, if not consciously: the beach is a very powerful and healing place. The life force energy is very strong here. All of the elements are present in their most pure and natural form. If you learn how to open yourself and harmonize with this energy, it can be a vital part of your healing practice. Part of my mission is to reconnect people with the joy and magic they had at the beach (once upon a time) but have lost touch with.
Since I am so close to the beach, it is an option now to have part or all of a session at the beach. I work with you and use our combined intuition to see what would suit you best. We can do a medicine wheel ceremony, Yoga, Thai Massage, Meditation or even jump in the sea for some powerful water therapy!
White Tantric Massage This is the best of all massages! It's a very physical massage, like Swedish or sports massage, but also works with energy: clearing blockages and restoring the proper flow and balance of your energy. It's very healing and therapeutic, but it also FEELS WONDERFUL! I work with your Energy Meridians, Chakras and Aura to clear and raise your vibrational level to a point where your physical, emotional and spiritual problems are able to be released and transcended. Please be aware that I am not offering Lingham or Yoni massage.
4-Hand Massage This is truly a unique and wonderful experience. If you've never been massaged by two people at the same time, then you MUST try it at least once in your life. The sensation of having 4 hands working on you at once is incredible. 20 fingers kneading and squeezing your muscles, working out the stress, awakening your Kundalini and re-circulating that powerful, sensual energy! Everyone should experience such a wonderful thing. I work with a female therapist to offer you this extraordinary experience.
Therapeutic Massage  For those who prefer a more traditional massage, I offer a world-class therapeutic touch, which includes Swedish, Sports Massage, Deep-Tissue, Acu-Pressure and Trigger Point Therapy.
Energy Balancing, Tuning & Healing If you are ready for a deeper, more powerful form of healing, this is definitely for you. I work with the Qi (Chi or Prana) from all of the elements (earth, air, water & fire) as well as healing stones & crystals to help you receive the healing and guidance that you need at the moment. I do this by increasing the Qi flowing into your body & being, then using this to clear the blockages that you've been holding onto. Then I will balance and tune the Qi in your Meridians, Chakras & Aura. This Qi is the life force energy that can heal anything, physical, emotional, psychological or spiritual.
The results are immediate and unmistakable: You will experience more energy & vitality. More clarity and understanding of your life, your path, your purpose and the direction of your future. A greater sense of peace and well-being, as well as an acceptance of every part of your world. Most of all, you will experience what is at the core of Qi: LOVE.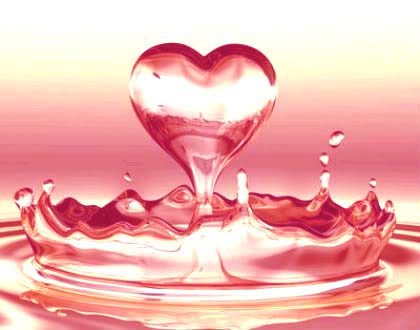 Prices
Healing session / Massage (any type) 90 min ………….$100
Add $25 for house-calls *
– 100% Satisfaction Guarantee –
For in-calls, I now have a beautiful  Zen  studio in Ocean Park, San Juan, Puerto Rico, just 1/2 block from the beach.
Offering just a few sessions in Cedarburg, Wisconsin over Thanksgiving and Christmas holidays (while I'm visiting my children).
* house-calls to the North San Juan (or Milwaukee) area for $25. Will go further for a small fee to cover additional travel time & driving expenses.
For questions or to book an appointment, please email me at peter@100layers.org
or  call
4 1 4 . 6 9 9 . 7 3 3 3